Comp 2 which was proudly brought to you by Sydney Eastern Suburbs Surfboard Repairs kicked off under grey skies but nice 3-4ft NE swell. We set up at home base right in front of the Southend Surf Club. The waves pumped all day and by the arvo the sun was out. A great day of surfing for everyone
Congrats to all the Round 2 winners
Micro Girls – Ally Hickman
Cadet 

Girls – Luana Rubbo

Cadet Boys – Jake Feher
Juniors – Jason O'Rourke
Womens – Emma McGuigan
A Grade – Monty Tait
B Grade – Trent Banfield
GM's – Tom North
Micro Boys – cancelled after round 1 due to the dangerous conditions. Kids that advanced through round 1 will receive equal points and kids that got knocked in round 1 will receive equal points just lower than the kids that progressed.
Thanks to Jaya for his support. Remember all Southend Members get a 10% discount on all board repairs. Simply take your damaged weapon to Craig and the crew at Maroubra SurfnSkate and they will pass it onto Jaya for you. Make sure mention that you're a Southend member when you drop it off to get the discount!
Also thanks to Craig from the surfshop for his ongoing support with prizes at each of events. The winter weather has well and truly arrived and now is the perfect time to pop in to see Craig and the crew for your steamer.
Finally thank you to all of you for turning up (despite the forecast), to all those that helped through the day, judge, set up, Jas Buick for the edit below and everything else in between. Also we appreciate your patience on the day. It was the first day we used the new SurfComp App so it was a bit of a learning curve for us all but we received some great feedback and look forward to using it again for Event 3.
Sit back enjoy this edit that Jason Buick put together of the day
Results for all divisions except Micros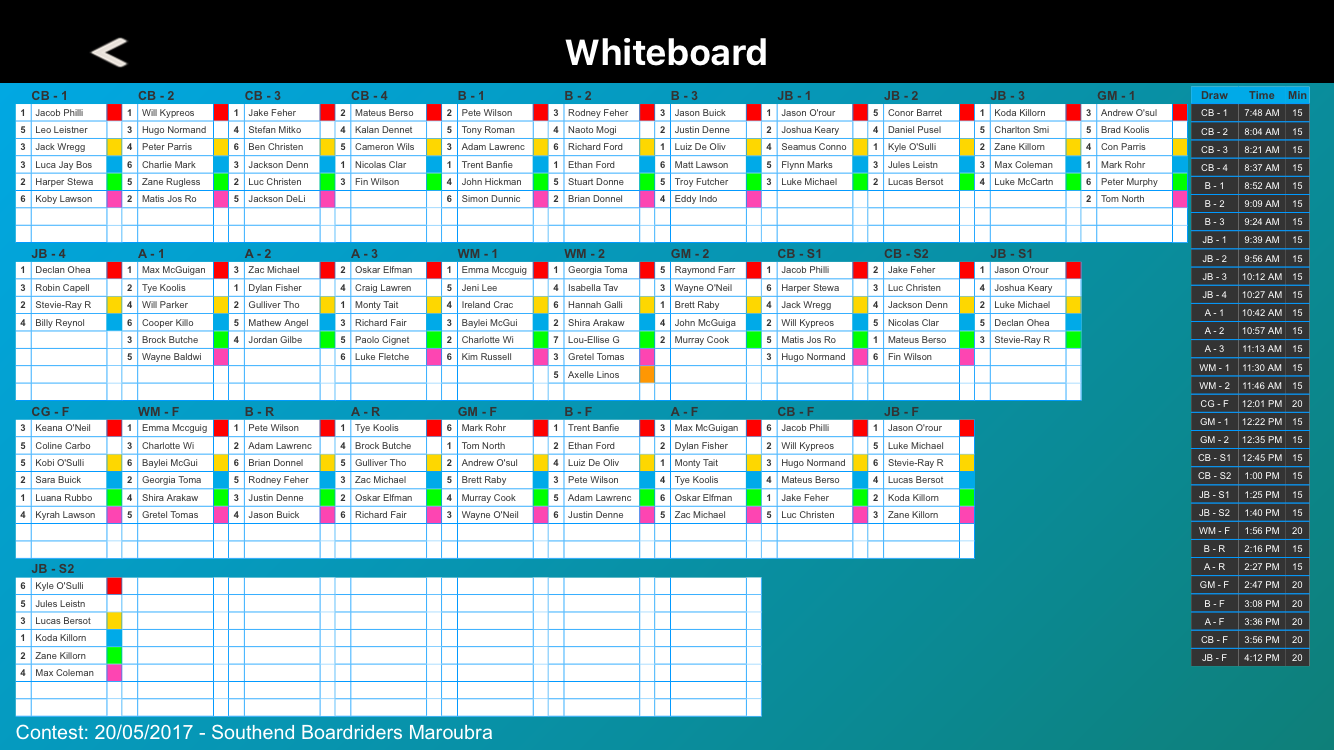 Micros Results here —> 2017 02
Finally the Leaderboard on the SurfComp App does not yet show our Event 1 results. It is something we are working on with the App owners. Leaderboard will be shared with you on the Web / FB next week.
Thanks again everyone. Enjoy the next few weeks and hope you can all make it to Event 3 on June 17th.