Comp #2 for Southend is on this coming Saturday May 20, and Huey has promised to provide heaps of waves and focus more on the 20% chance of not rain… anyway, it will be good for the surf-mad grommets and the older crew that are still grommets at heart.
Once again, the BBQ will be cranked early and there will be a heap of bacon and eggs sizzling away courtesy of @SurboardRepairSydneyEasternSuburbs . So get down early to help set up and get first dibs on the B&E rolls.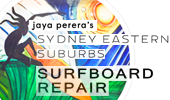 From this Saturday's comp, we will be using the Surfcomp App to administer the comps, from registering to surf in the days leading up to the comp through to judging heats and keeping updated about your heat times on the day, the Surfcomp App will be your one stop shop for all Southend club contest information.
All members registered to surf this season will have been sent a code to access the system (at this stage only accessible to iPhone users, the Android version is coming soon); For more info click here – http://southendboardriders.com.au/surfcomp-app/
For Androiders and Old-Skoolers, you can just register to surf for each comp on the beach at the judges tent as per usual.
Sign in times are as follows:
• Anytime if you have the Surfcomp App
If you're not using Surfcomp then the usual style of ON BEACH sign in cuts off as follows:
• 7:15am – Cadet boys, Juniors, A and B grade divisions
• 9:00am – Micro Boys, Grand Masters and Women's divisions
• 10:30am – Micro Girls and Cadet girls
First heat will be in the water at 7:30am
Sign in times for the parent assist 'Micro' divisions are scheduled to take advantage of the low tide at each comp to make it safer for the parents assisting kids.
After the comp, come back up to our platinum sponsor the Sands Hotel; we'll put on a few food platters to get the kids fed and watered while they test themselves at sting-pong in the back room.
For all of the latest information and updates, keep an eye on the Southend Boardriders Instagram and Facebook pages and now.. on Surfcomp too.
And remember, if you have the misfortune of dinging up your board, take it down to Craig and the team at Maroubra Surf & Sk8 and they will organise for Jaya at Sydney Eastern Suburbs Surfboard Repair to work his magic on it.
See you Saturday – bring ya brolly…