The Kirra Teams Challenge is the world's largest inter club surfing event, and each year thirty-six surfing club teams from around Australia travel to the golden sands of Kirra to lay claim to the prestigious title.
The following section of Surfing Australia TV (Episode 6) has a few minutes overview of the Kirra Teams from 2012 – check it out to see what the KTC is all about and look for some cheap flights to the Gold Coast each Febraury so you can come along to be part of the action with the Southend crew!
http://youtu.be/OfhrzUewhqg#t=62s
The event first started in the late '60s as an open event called the'Kirra Pro Am' but in 1985 the format was changed to a teams event.
Since that time it has lured the best amateur and professional talent in the nation who throw everything into doing their home team proud.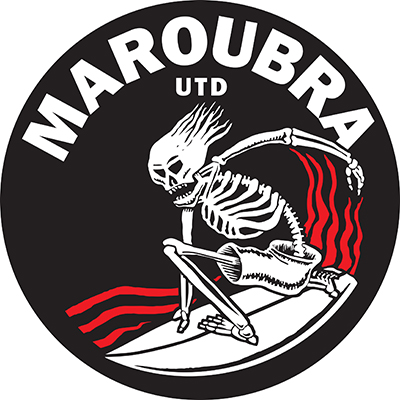 Since the early 2000's Southend Boardriders was invited once again to field a team and we have always had an awesome time (both in and out of the water). In recent years, all of the boardriders clubs at Maroubra finally got our sh#*! together and we have been able to represent the whole beach as one under the Maroubra United banner. We welcome all surfers, supporters, Maroubra ex-pats and family members to come along and be a part of the action each year, so pencil in the next Kirra Teams Challenge as a date you need to get up to the Goldy and help support Maroubra United .
Here's a Kirra flash back post from 2012…
In recent years, local teams Snapper Boardriders (2011) and D'Bah (2012) have claimed the title. In 2012 we were missing a few of our stronger contenders like Blake Thronton, Beau Foster and Adam Seminara (mainly because of the clash with the Australian Open at Manly Beach), so we managed a moderately acceptable 28th out of the 36 teams – well done to the younger groms like Jackson Giles, Monty Tait for totally ripping – both getting pipped from first place in the dying seconds of their heat.