A huge crowd rocked up at our 2014 annual presentation party over the weekend. There was plenty of action on the on the blow up soccer field, plenty of food, drink for everyone and the music which pumped all day.
Congratulations to all the Divisional Champions and well done to all the competitors throughout the year. You have all made our 30th season the best one yet.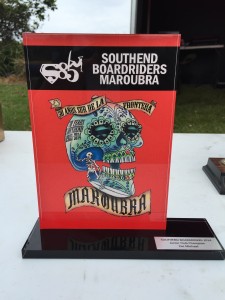 Thank you to all our Sponsors who supported us through out the year and on presentation day. The kids were thrilled with their prizes.
* Sands Hotel
* Surf Dive & Ski
* Surfworld Surf Shop Bondi
* Ragdoll Surfboards
* NG Mototek Automotive
* Blake Thornton Surf Coaching
* Let's Go Surfing
* Grip Industries
* Walsh's Pharmacy
* Campbells Meats
* Maroubra Surf Shop
* Michelle Grainger and Signscape for the sick trophies.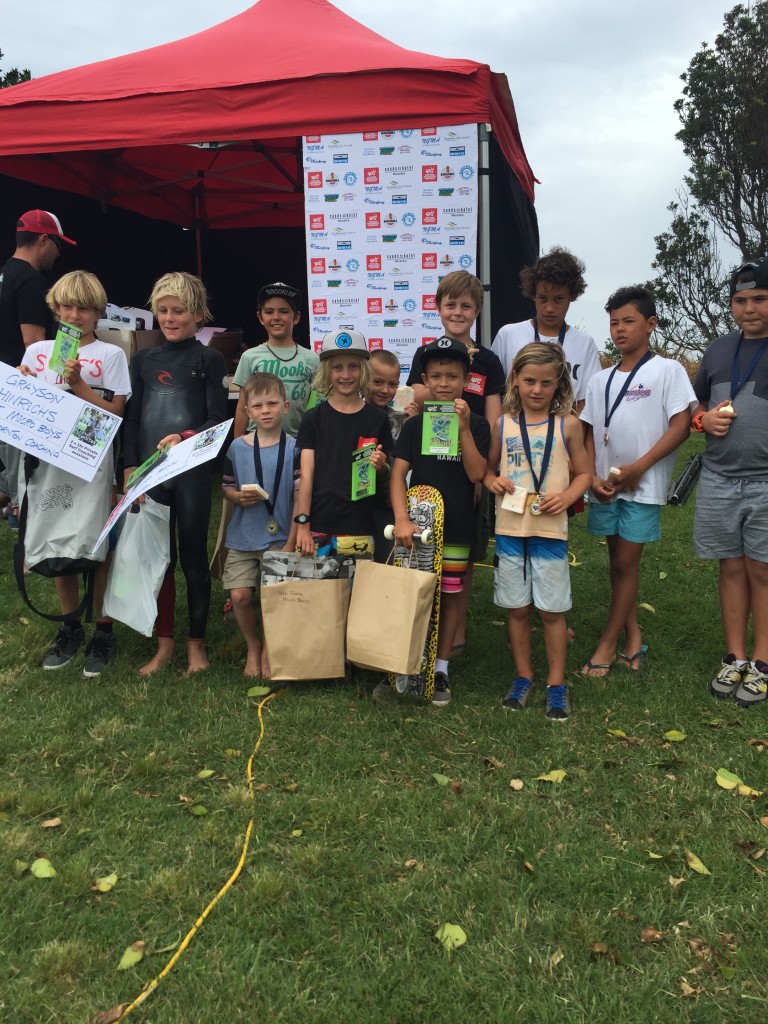 Micros Boys 2014. Congrats to Grayson Hinrich (far left) for taking 1st Place. He wins 2 free coaching sessions with Blake Thornton + a swag of goodies.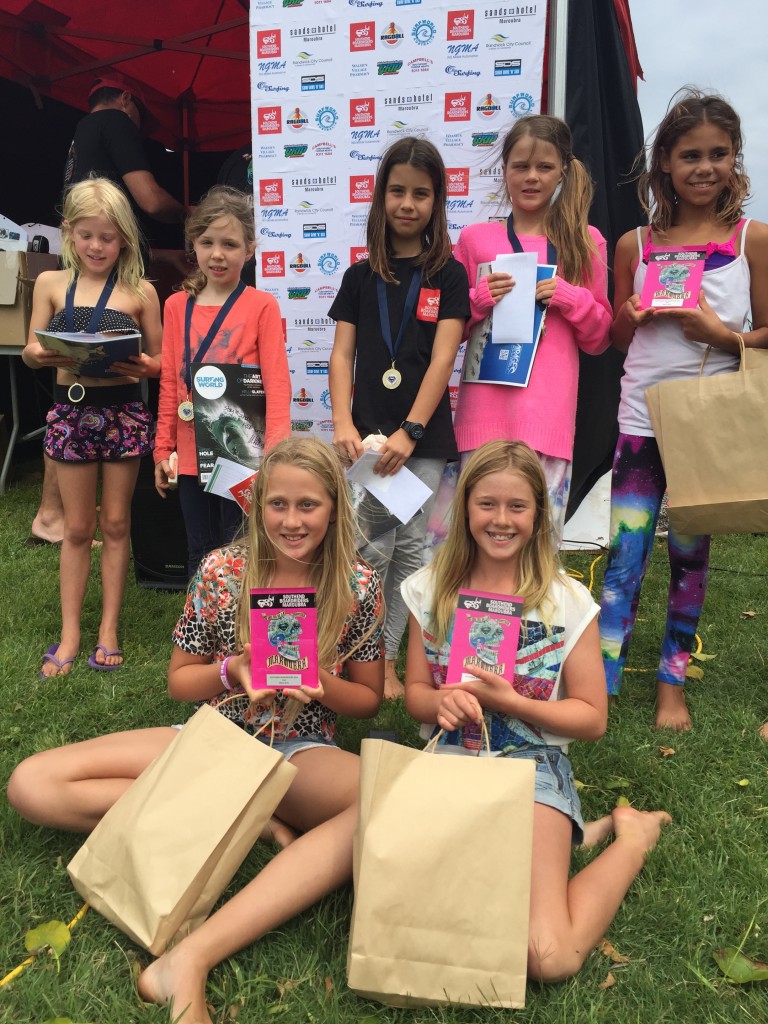 2014 Micro Girls. Congrats Zoe (bottom right) who won the crown for a 2nd year running.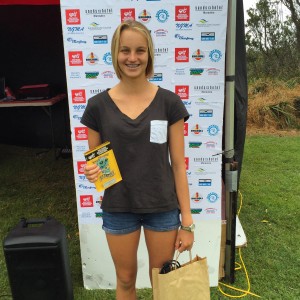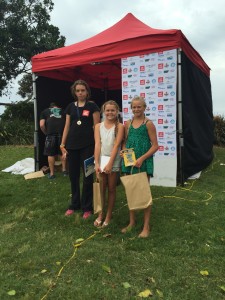 Charlotte Wilson (left) won the Cadet Girls Title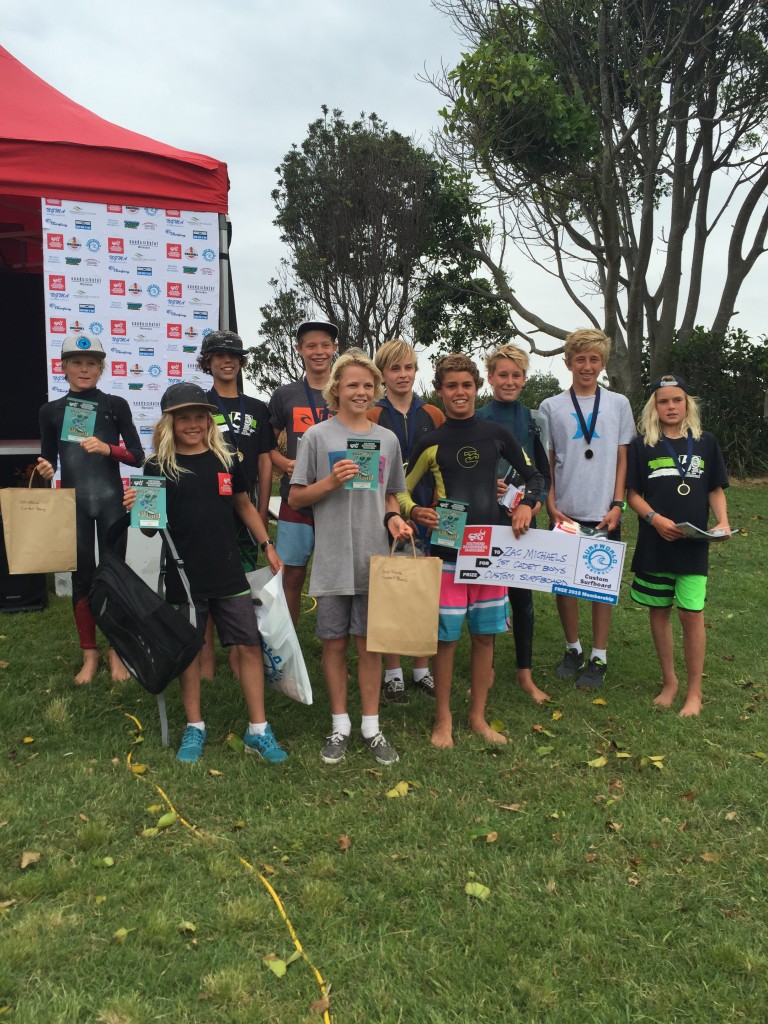 Cadet Boys. Young Zac Michael won his 1st Southend title and won a custom made board from Surfworld Surf Shop Bondi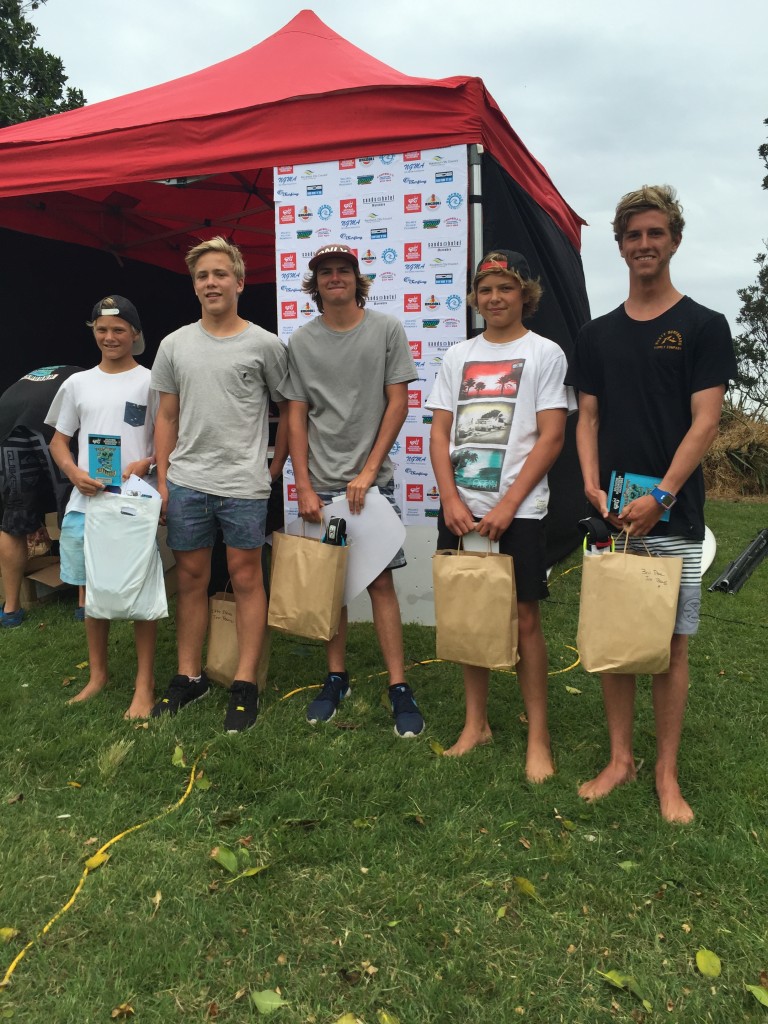 Junior Boys top 6. In 1st place was little ripper Max McGuigan, Luke Johnson 5th, Cory Barron 2nd, Liam Rayner 6th, Oscar Elfman 3rd and missing from the pic was Will Johnston whocame in 4th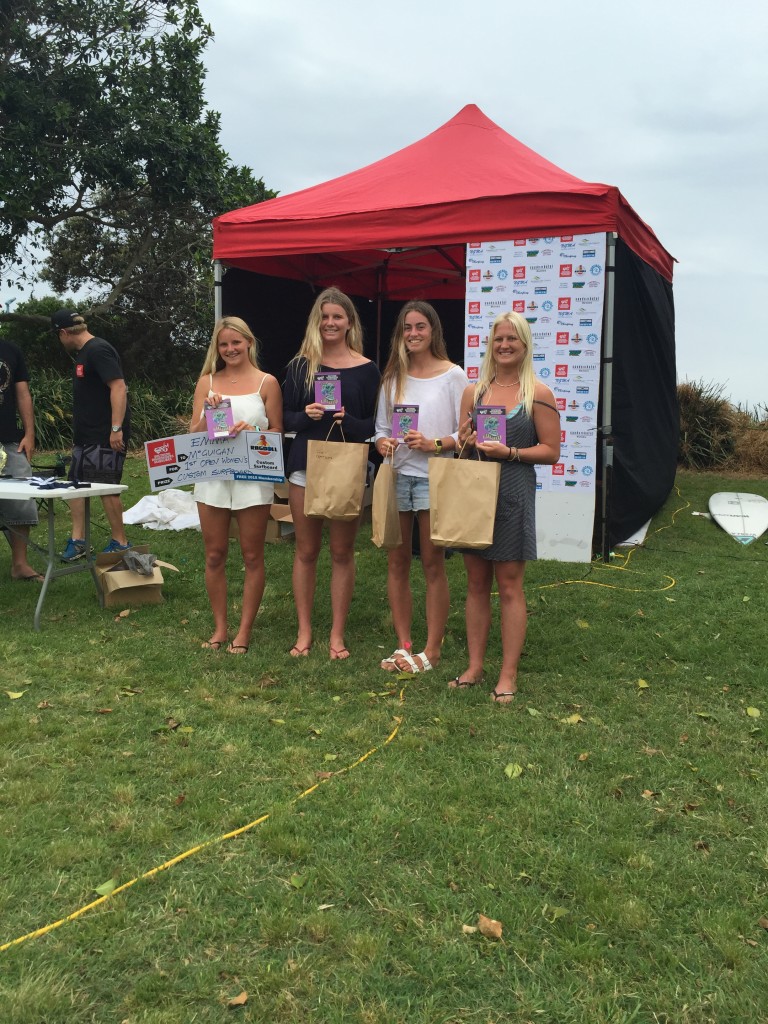 The Open Women's top 4. Congrats to Emma McGuigan on winning the becoming the No1 gal surfer in the Club. Emma won a Custom board from RagDoll Surfboards.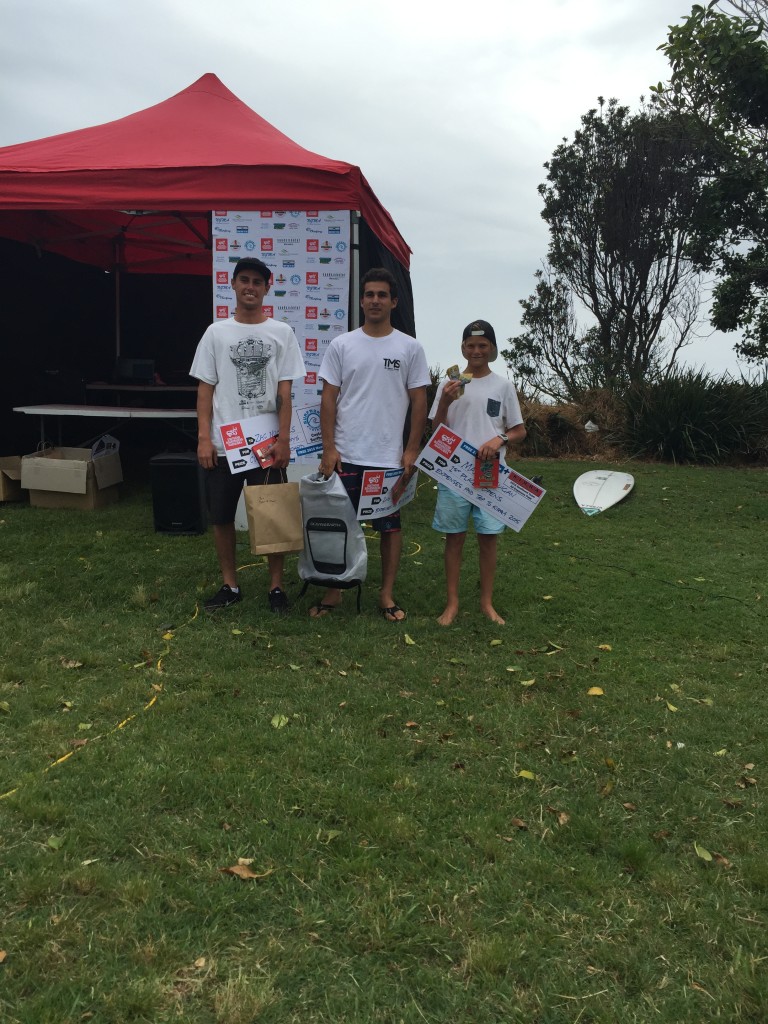 The 3 Amigos from A Grade (L-R) Joey Michael (3rd), Karl Richards (2nd) and our youngest ever A Grade Champion Max McGuigan. Max capped off the biggest day in his young life winning the Juniors / A Grade + the prestigious Fish Buchan Open Club Championship. Every one of the lads scored free membership for 2015 + an all expenses trip to 2015 Kirra Teams Challenge. Missing from this pic was 4th place getter Jackson Giles who was away at a state training camp. Jackson also win a trip to Kirra in 2015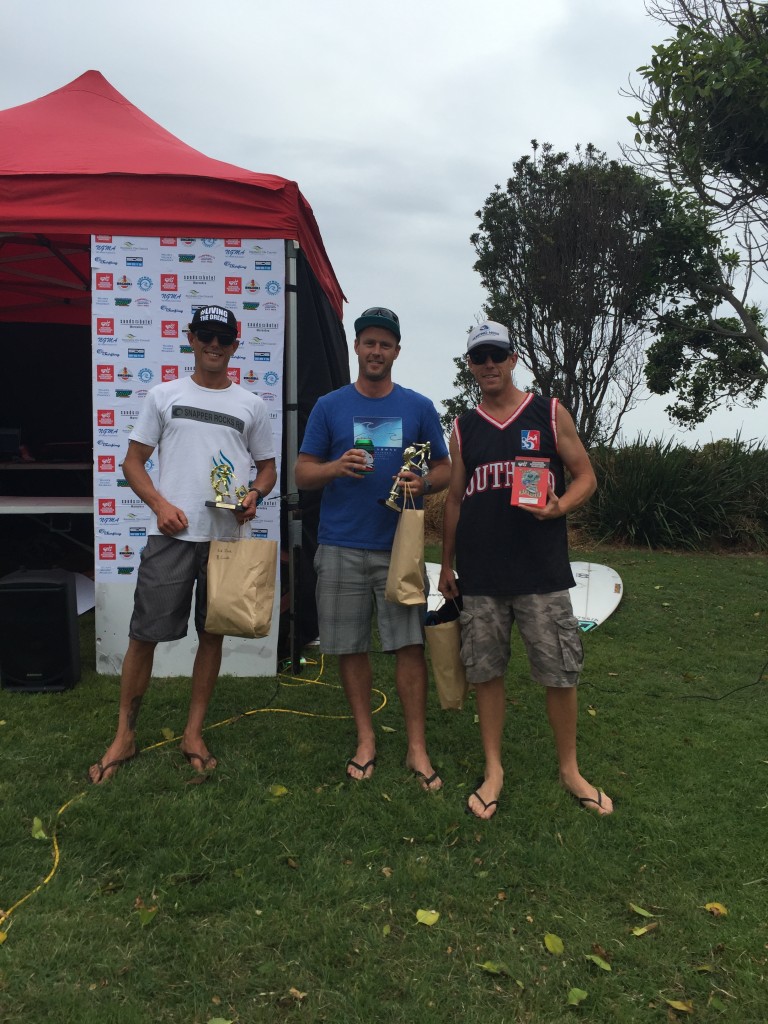 B Grade top 3 – Todd Dixon 3rd Craig Lawrene 2nd and Rich Cass 1st. Rich won a pair of new Dunlop Volleys (Green and yellow ones) and a stack of good things from SDS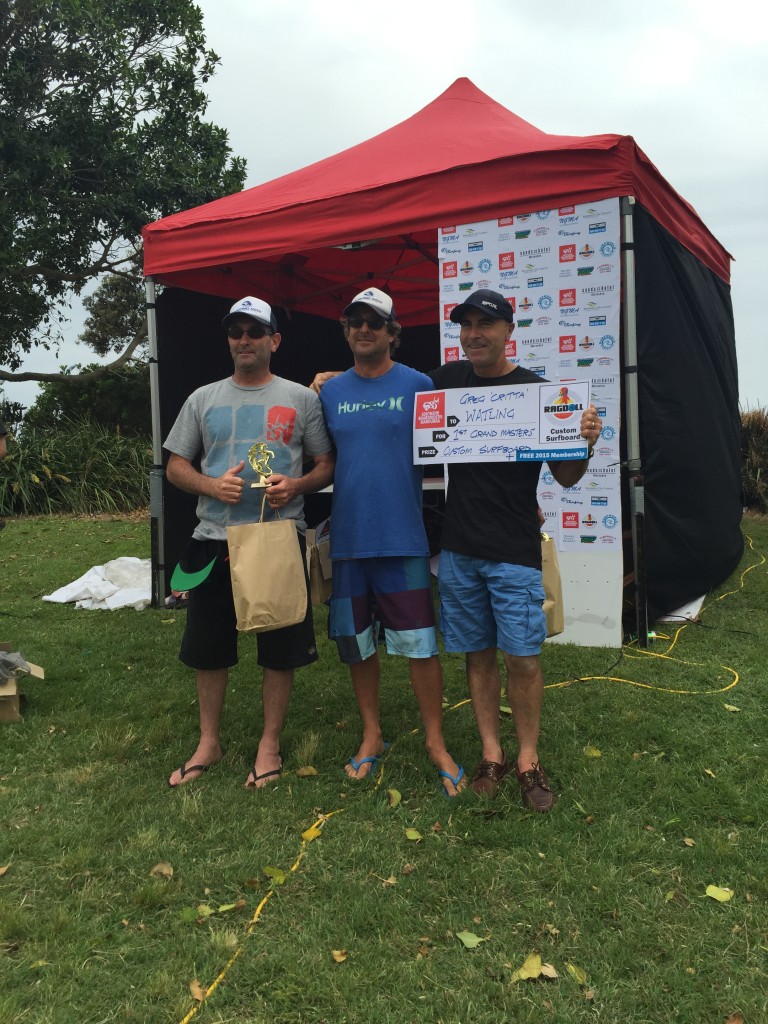 Greg Watling (right) took out the Grand Masters title edging out Brad Koolis and Kalvin Stevens. Greg won a Custom surfboard courtesy of RagDoll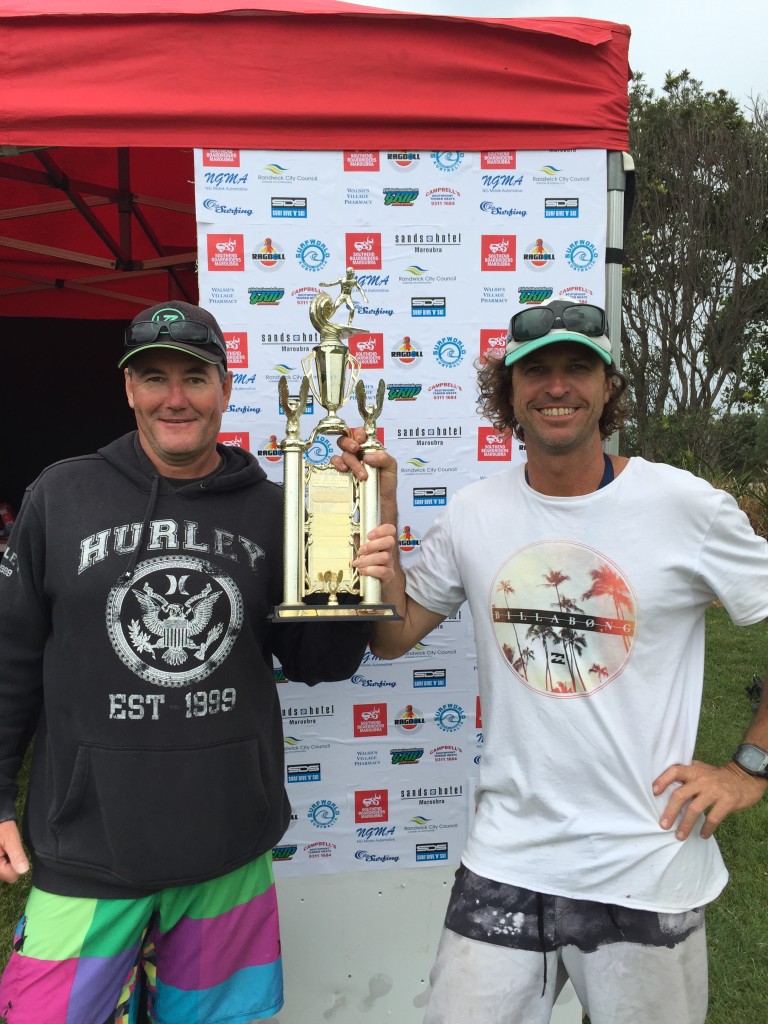 Couldn't split these 2 guys for Clubmen of the year. Both Jamie and Gary did a great job organising / running the micros division. jamie also organised a sponsorship with Mellick Wealth which allowed the club to buy prizes through out the year for the Micros and cadets. Thanks for your help boys.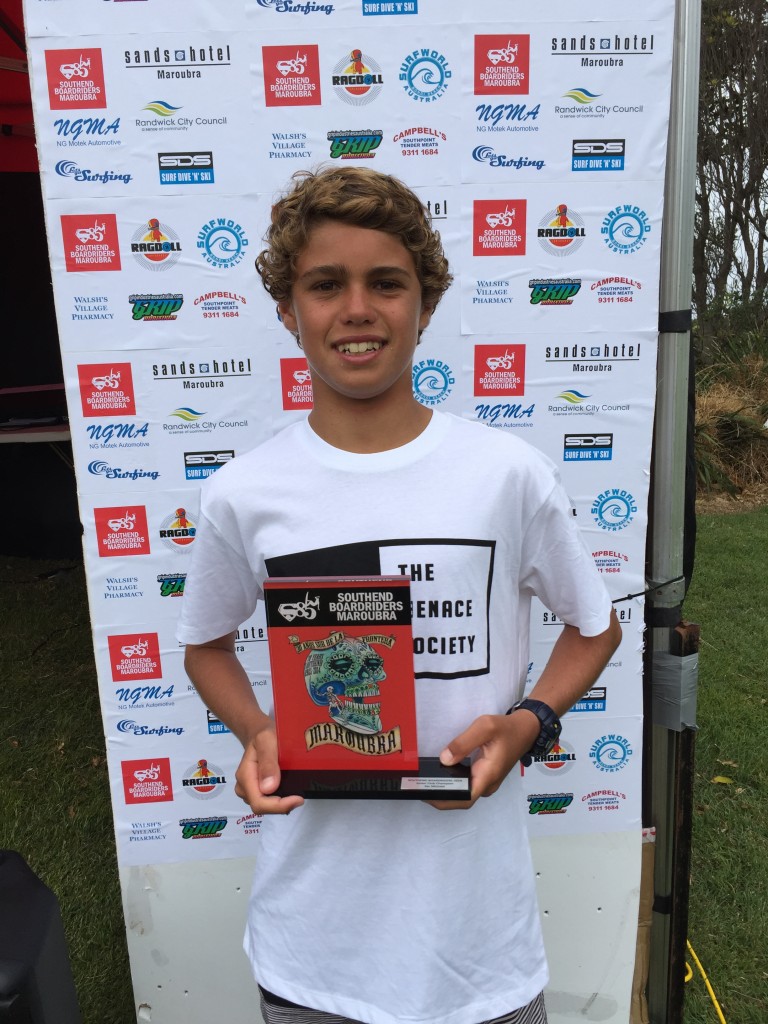 Junior Club Champ Zac Michael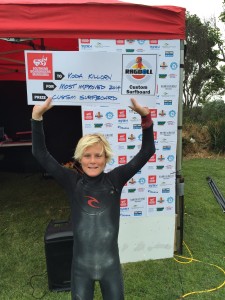 Most Improved Surfer – Koda Killorn. Jumped 10 places in Cadets this years and scored a Custom board from RagDoll Surfboards for his troubles. Congrats buddy
So yeah it was a mad day with plenty of prizes. Thanks to everyone that helped pull the day together.