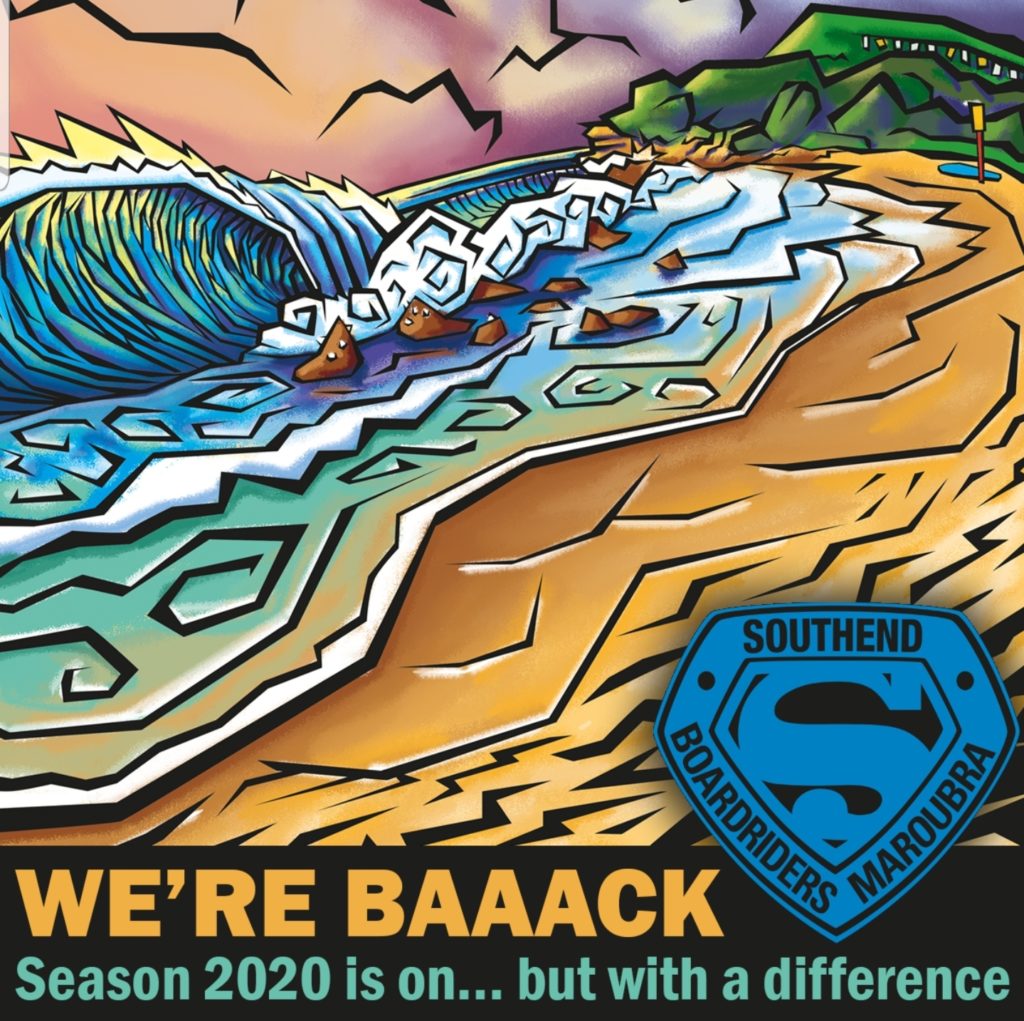 In what has been a tough time for everyone, we hope you have been scoring some waves since the restrictions have eased a little.
Some great news hot off the press. The NSW Government yesterday announced that Adult sport can recommence at the same time as U/18 year sport on the 1st of July. This is fantastic news for our Club and members. Given the shortened time-frames and restrictions imposed by Council on beach usage by boardriders clubs over Spring / Summer months we plan to run 4 events this year from July through to October. We will take the opportunity to try some different ideas and formats so the 2020 comps will not be just straight knock out comps like other years. There will be some changes, different comp formats, changes to divisions and controls on numbers of people, and unfortunately for this season we won't be able to run the micros comps.
Dates
Comp 1– 18 July
Comp 2 – 29 Aug
Comp 3 – 19 Sept
Comp 4 – 17 Oct
Divisions
There are some changes to the structure of our Divisions in 2020 too
Female
Open Womens – Any Age
Cadet Girls under 15 years old (note: not parent assisted)
Male
A Grade – Any Age
Over 35's – 35 and above
Juniors Boys – 15-17 years old
Cadet Boys – 8 – 14 Years old
Grand Master – 46+
 So if you are keen to get amongst it head to LiveHeats and sign up. https://liveheats.com/southendboardriders. We will be limiting each division to 24 surfers so get in quick.
Whilst we are very excited to run around again for our 36th straight year we will have to adhere to all guidelines set by the NSW government and Randwick Council and your safety is and always will be our number one priority. In the meantime the committee will work with all levels of government to develop our guidelines so we can get the show on the road in July. We will share those with you in coming weeks.
Stay safe everyone and can't wait to see you in July for and epic albeit shorted season.