We hope you and your families and loved ones are coping well during this Corona crisis, and still managing to get a little bit of saltwater therapy when you can. Obviously the 2020 Southend comp season is still on hold while we wait for some sort of easing of restrictions from the NSW government. 
In the meantime, we have launched some 2020 tees  –  they're online now at www.liveheats.com/southendboardriders for you to purchase. $35 each or 4 for $105 – all the usual sizes.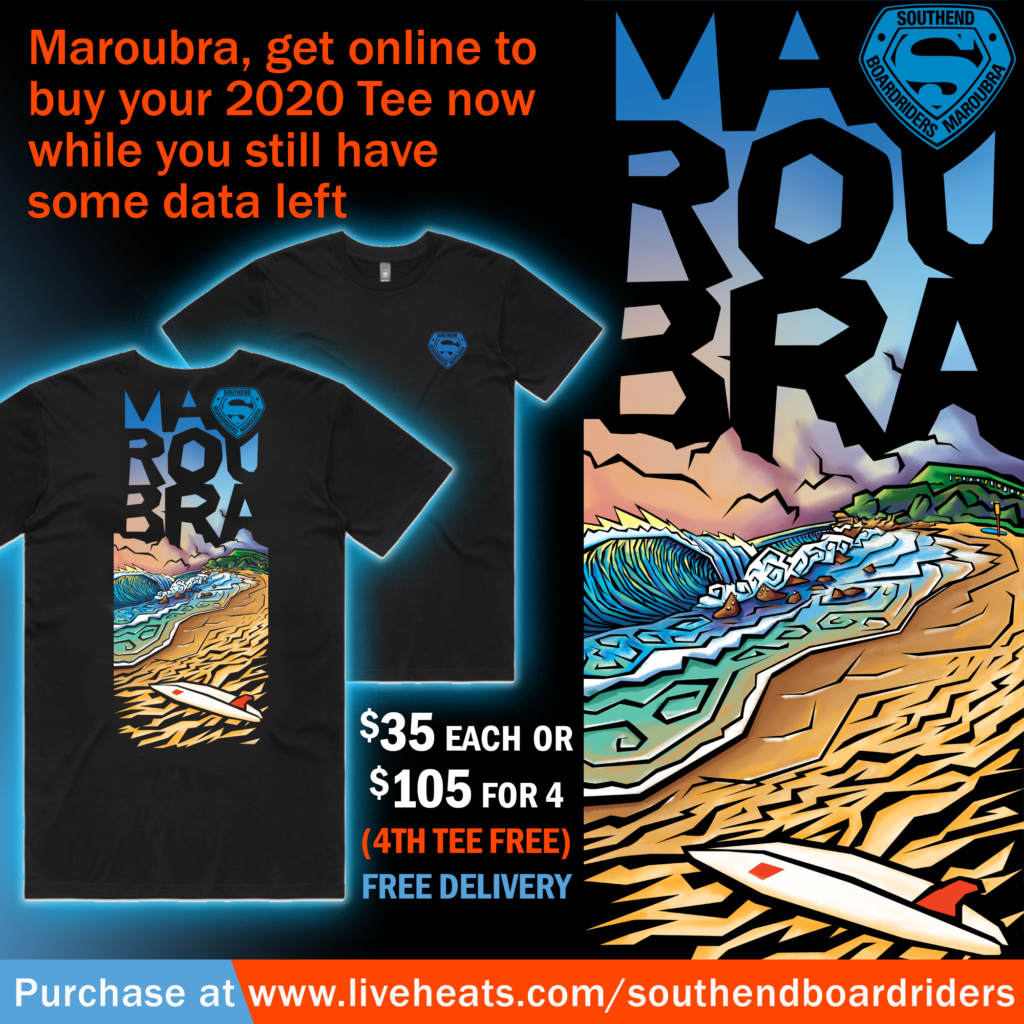 If you have already registered as an athlete in any previous Southend comps, you will already be a member of live heats and can just login and purchase your tee. 
If you haven't used liveheats before…
go 

www.liveheats.com/southendboardriders

  and "Sign up now"

 – 

simply enter your name, email and make up a password

.

Because 

liveheats

 is meant mainly for competing surfers

, 

on the next page 

you'll need to enter in 

your

 

Athlete's

 name, age and nationa

lity

, and then tick the "T-Shirt" division and enter in your T-Shirt size.

If you are buying more 

than

 one T-Shirt, you can 

'register another athlete' and do the same thing

 to enter their name, age, nationality and T-Shirt size. If you are buying 

four

 T-Shirts, your 4

th

 one is free.

 

Continue to the payment page to add in your credit card details and you

're done.

 
We'll put in an order to get the tees printed shortly and then organise a way to get them to you.