Congrats to young Max McGuigan who finishing equal 9th at the Mick Fanning RipCurl Gromsearch Finals at North Narrabeen earlier in the week. His round 2 heat was a high scoring heat and Max missed out on getting through to the quarters by 0.7 of a point.
This week Max joins our boys Monty Tait and Jackson Giles in the WSL Carve Pro Junior at Maroubra Beach. Good luck to Max, Monty Jackson and the rest of the Southend boys competing this weekend.
———————————————————————————————-
Tomorrow 12 Jan 2015, Max will be taking on the best U/14 surfers from Oz in the 2015 Mick Fanning Rip Curl GromSearch National final at North Narrabeen. The new look National final will run over 3 days and allow all GromSearch divisions to vie for the title with the top 10 rated surfers in the Boys 16 and under (16's), 14's and 12's divisions, as well as the Girls 16's division all qualifying for the National final, along with 2 wildcards in each.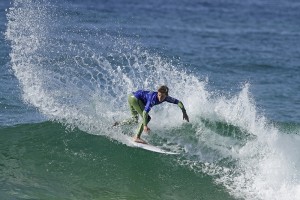 The Champions of the 14's division will be invited to an elite training camp run by Mick Fanning in early February meanwhile the U/16 division Champions will then go on to represent Australia at the International Rip Curl GromSearch final to be held in 2015 as Jackson Giles did in 2014 at the famous Lakey Peak in Sumbawa Indonesia.
First up Max has a tough heat when he takes on No1 seed Mikey McDonagh and Ethan Kelly. Good Luck Max
Boys' U/14 Round 1:
H1: Mikey Mcdonagh vs Max McGuigan vs Ethan Kelly
H2: Billy Harrison vs Jackson Roberts vs Josh Cattlin
H3: Adam Varvaressos vs Tully Wylie vs Taj Watson
H4: Luke Glover vs Tane Bowden vs Ethan Raper
We will keep you posted on Max's progress through the day.