Words and Photos by @ttbanfield
Our first event for the 2019 season had all the ingredients of a perfect day, particularly for the grommets with small clean conditions on offer. The Committee, friends, parents and anyone prepared to help out arrived at the beach early for the setup. As per schedule the first heat was in the water at 7:30am. A call was made early in the day not to run the Open Mens A & B Grades given the small waves which meant all eyes were on the younger divisions and we could run the LiveHeats scoring system for the Micros in the normal competition area.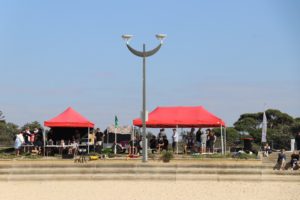 The Southend command centre up and running in front of the skatepark
We kicked off with the Cadets Boys Division (14yrs & under) and ran four stacked heats in Round 1 with a full card of 20 competitors registered for Pointscore #1. The Junior Boys Division (17yrs & under) followed with an impressive level of surfing and some very close heats. Before lunch the Micro Boys & Girls (11yrs & under) were in the water with live online scoring running, a first for our Micros Division. In the afternoon the Open Womens and Masters (Over 45yrs) got amongst it as the conditions started to deteriorate with the arrival of the onshore wind.
Congratulations to all competitors and placegetters (list below) in the first event of the year. A special thanks to everyone who helped out on the day, and we encourage anyone who can assist to arrive early at our future events. Keep an eye on our website, social channels and LiveHeats for upcoming event info.
Open Women Results
Georgia Tomaszuk
Shira Arakawa
Sara Buick
Luana Rubbo
Junior Boys Results
Jake Feher
Jackson Dennett
Flynn Marks
Josh Keary
Chris Vardanega
Cadets Girls Results
Holly Stewart
Maddison McGuigan
Madison Calnan
Cadets Boys Results
Dylan O'Rourke
Judah Miller
Koby Lawson
Max Petit
Harper Stewart
Satchel Taylor
Micro Girls Results
Ally Hickman
Ellie Banfield
Kalani Riley
Ava Ferris
Indiana Hickman
Micro Boys Results
Kato Mogi
Jesse O'Neill
Arthur Normand
Brodie Riley
Zac Howes
Archer Wells
Masters Results
Tom North
Sebastien Normand
Bret Raby
Robert Dell'Aquila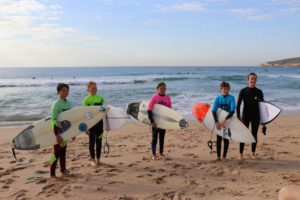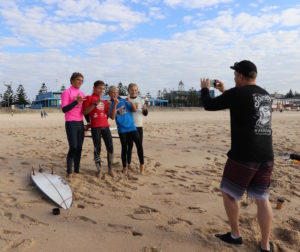 The Cadet Boys (14yrs & under) were stoked with the clean conditions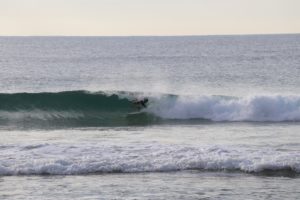 Dylan O'Rouke finding some early morning shade (Cadets Boys Division winner)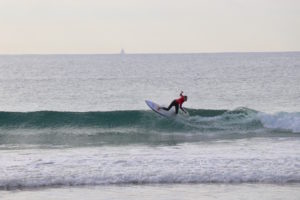 Harper Stewart with an impressive backhand attack in the Cadets Boys Division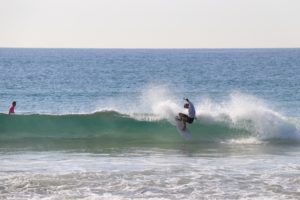 Jackson Dennett dropping a hammer in the Junior Boys Division (17yrs & under)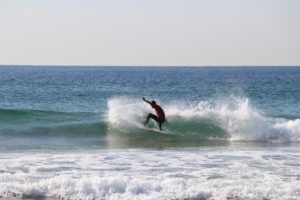 Josh Keary answering back in the Junior Boys Round 1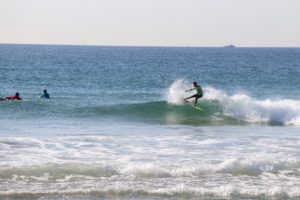 Jake Feher taking out the Junior Boys Division (17yrs & under)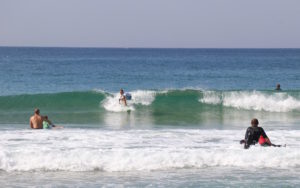 Jesse O'Neill in the Micro Boys Division (11yrs & under)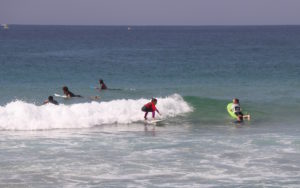 Ally Hickman in the Micro Girls Division (11yrs & under)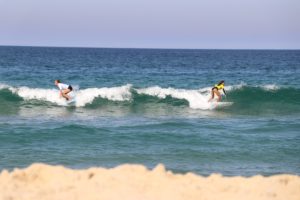 Georgia Tomaszuk & Shira Arakawa splitting the peak in the Open Women's Division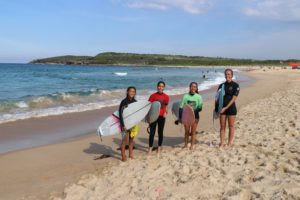 Open Women's Finalists: Shira Arakawa, Sara Buick, Luana Rubbo & Georgia Tomaszuk