350 groms battled it out over the last 2 days at D'bah & put on a spectacular show & supported each other & their clubs throughout the whole competition. The Maroubra United grom team were the defending title holders and had big targets on their backs from the moment they arrived. From hunters last year to the hunted this year you may say. Every club made sure that they put  their their best surfers up against which did not bother the boys one bit. The boys surfed brilliantly and finished with 3 heat wins to Maxy McGuigan, Koda Killorn and Jake Feher – 4 x 2nd places and 1 x 4th. We were a little unlucky in a couple of those heats and a result or 2 could of seen us challenging for top spot. But that is surfing.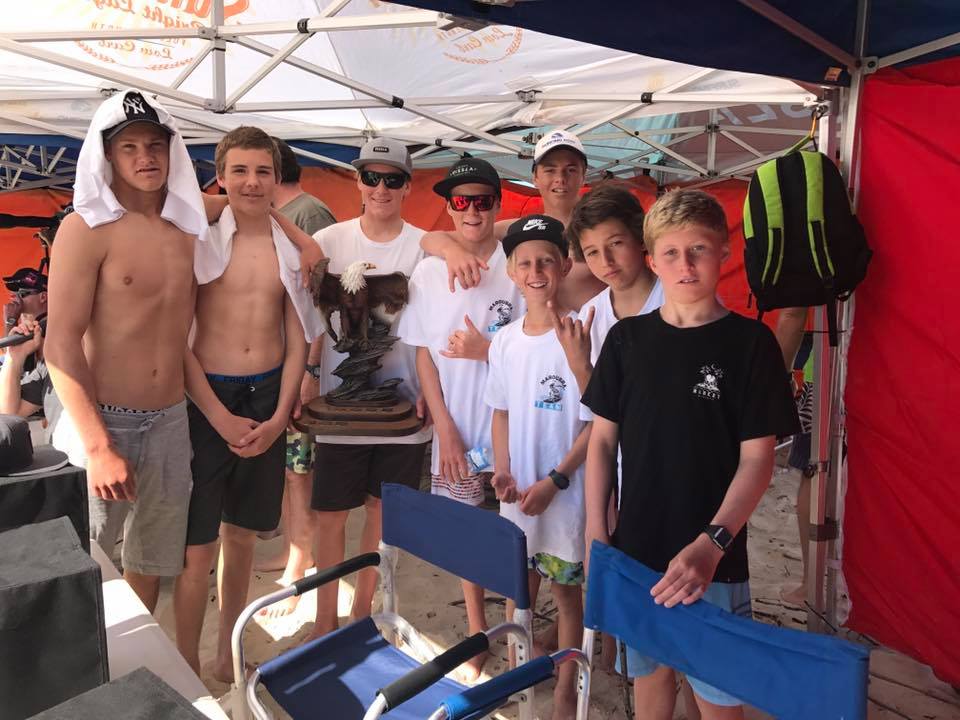 Congratulations to Snapper Rocks Surfriders Club taking out the 9th Annual Kirra Vissla Junior Teams Challenge
1st Snapper – 28 points (wins on countback 105.41 points /140)
2nd Noosa – 28 Points (2nd on countback 95.92 points / 140)
3rd Coffs Harbour – 27 points
4th Leba – 26 points
5th Maroubra – 25 points
Sure losing the trophy did hurt but the squad surfed amazingly well and did Maroubra proud. We will be back next year bigger and hungrier to bring back that Eagle
Special thanks to Matt Lawson and Jay Brown for managing the team. A lot of hard work behind the scenes before the event and over the weekend. Thanks to Nudgey and Rich for all the work behind the scenes too.
Also like to thank all those sponsors that supported the the Maroubra United team
Bay Hotel and Diner
Park and Fly Parking
SJJA Jiu-Jitsu Maroubra
Maroubra Surf and Skate
SRG Thai Boxing
Jay Transport
Raw Built
Make sure you support these legend.
Finally huge thanks to Wally and Southern Cross TaeKwon Do on the Goldy for the new Maroubra United tent. Wal will look after it for us and bring it down to each of the Kirra Challenges for the crew from here on in.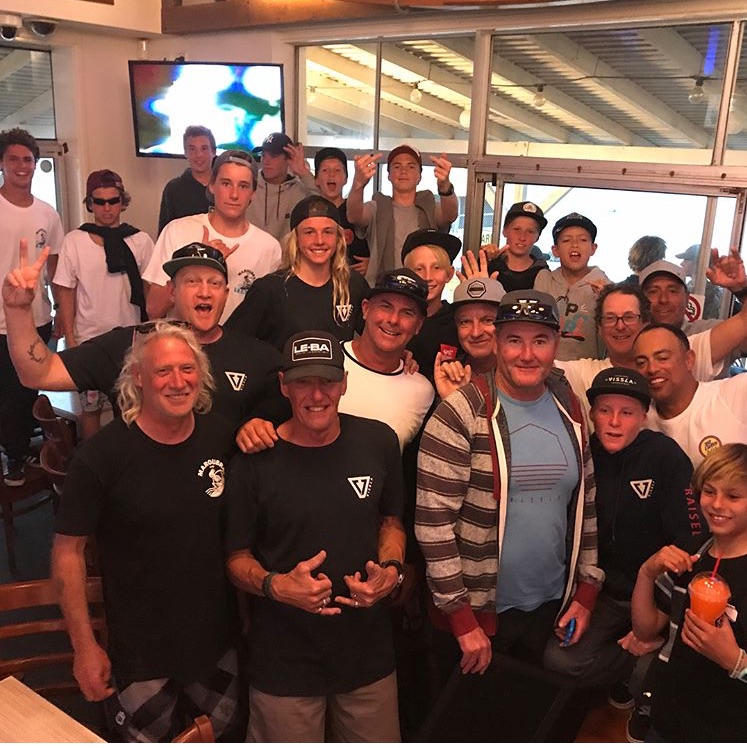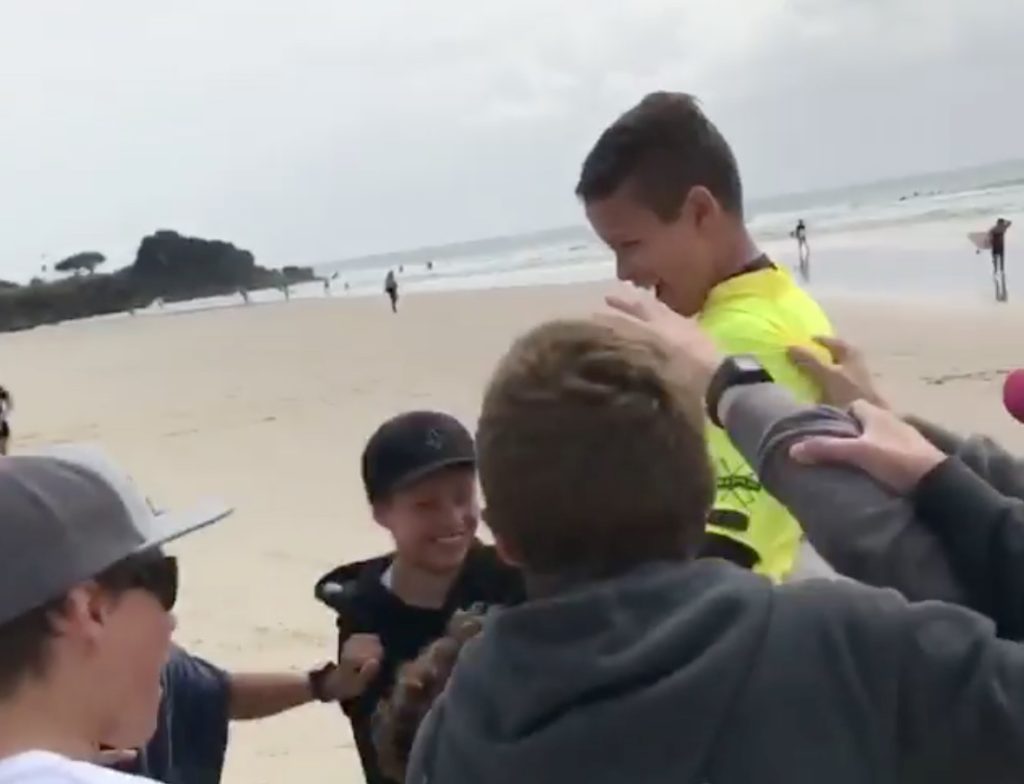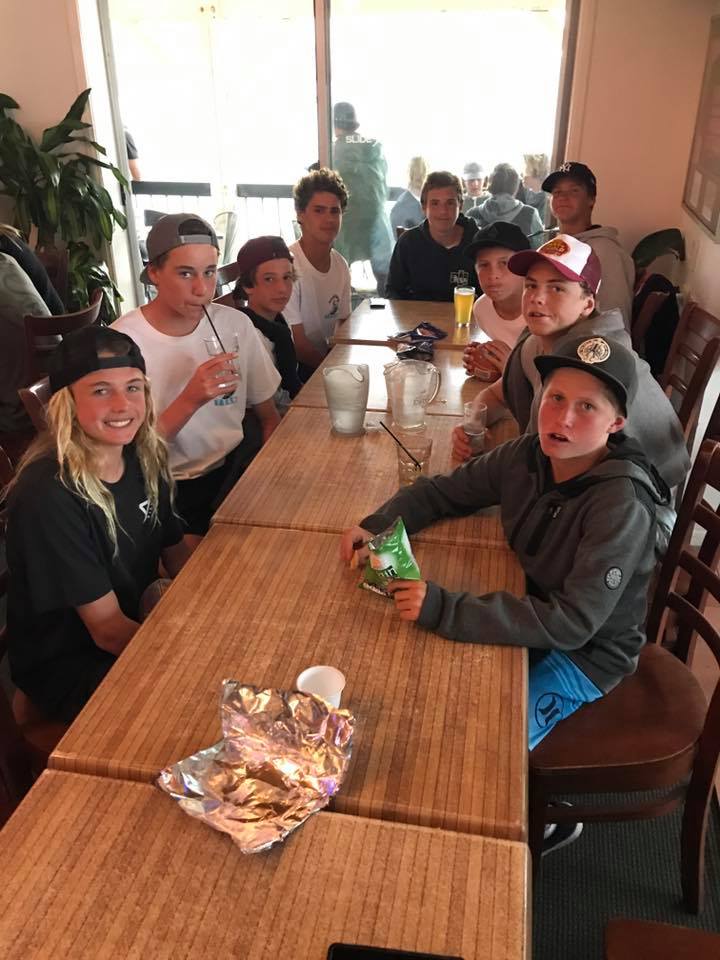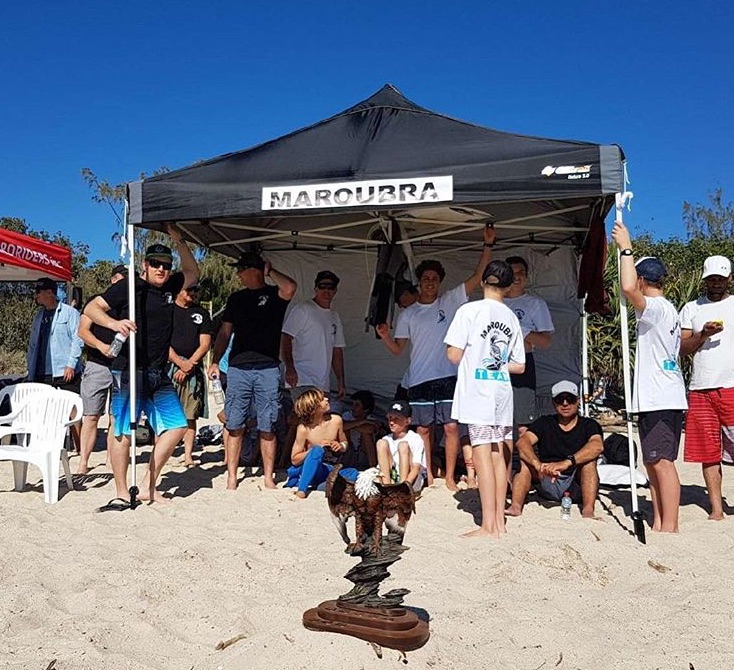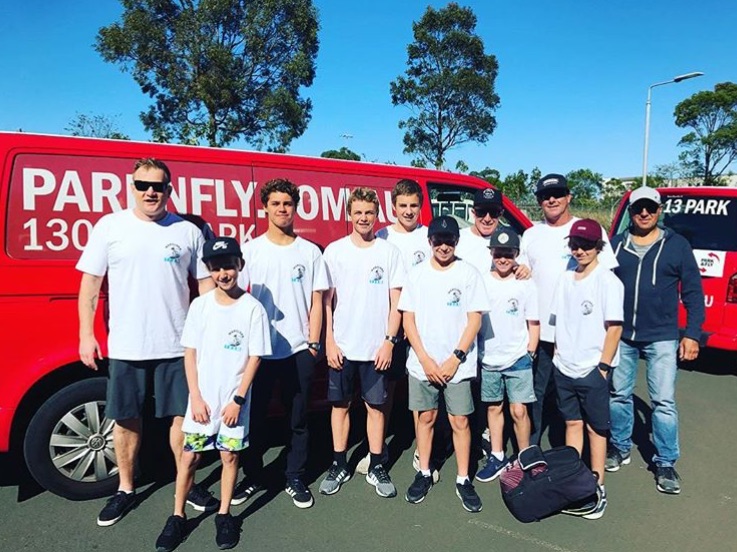 —————————————————————————————–
Previous post – Good Luck to Maroubra United Boardriders Junior team at this weekend's Kirra Team Challenge
The Maroubra United Junior team travel to Qld this weekend to defend their Junior Kirra Teams Challenge title. Hard to believe it has been a year since that epic event. Good luck to all the team and bring that trophy home again boys.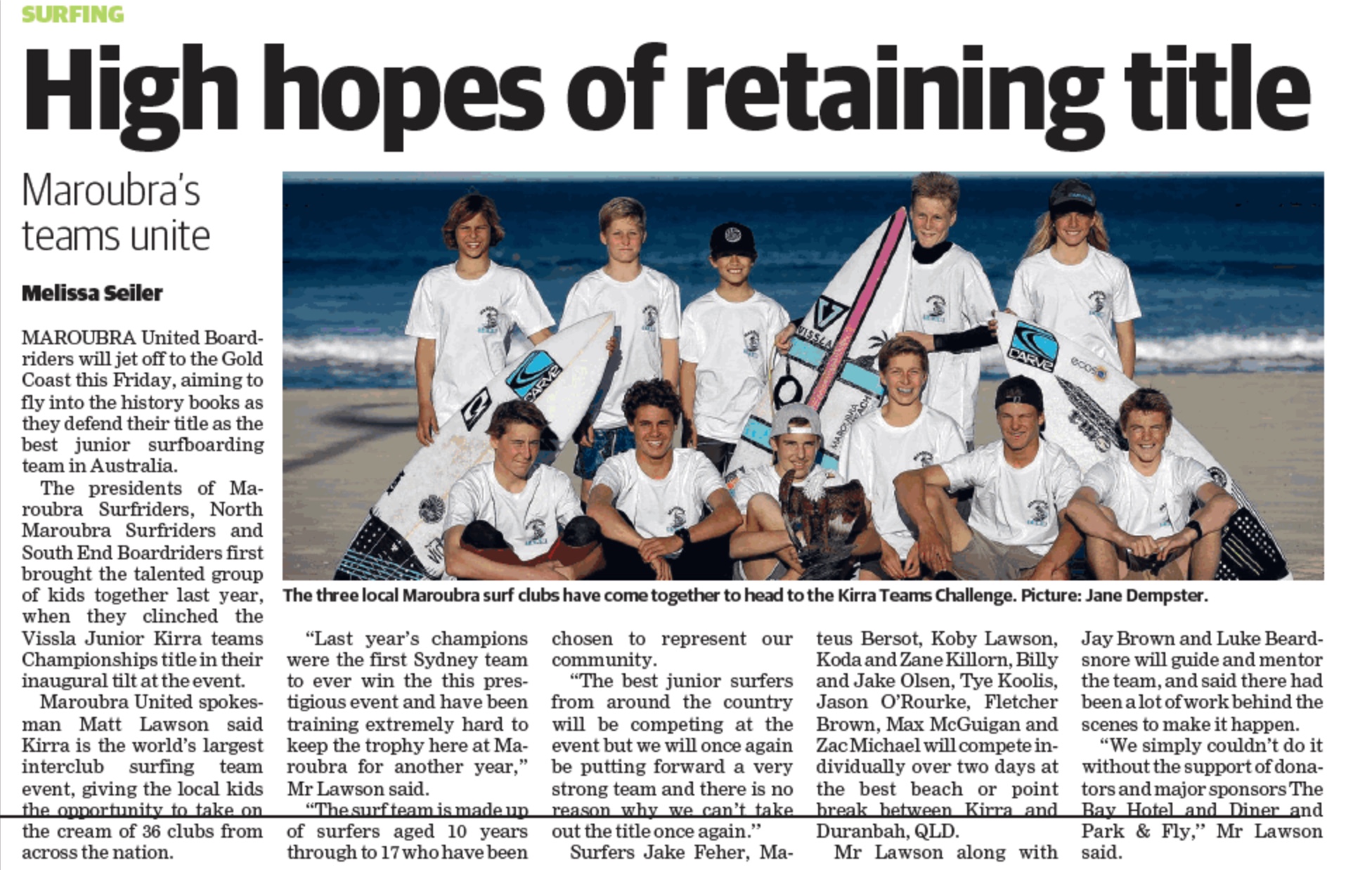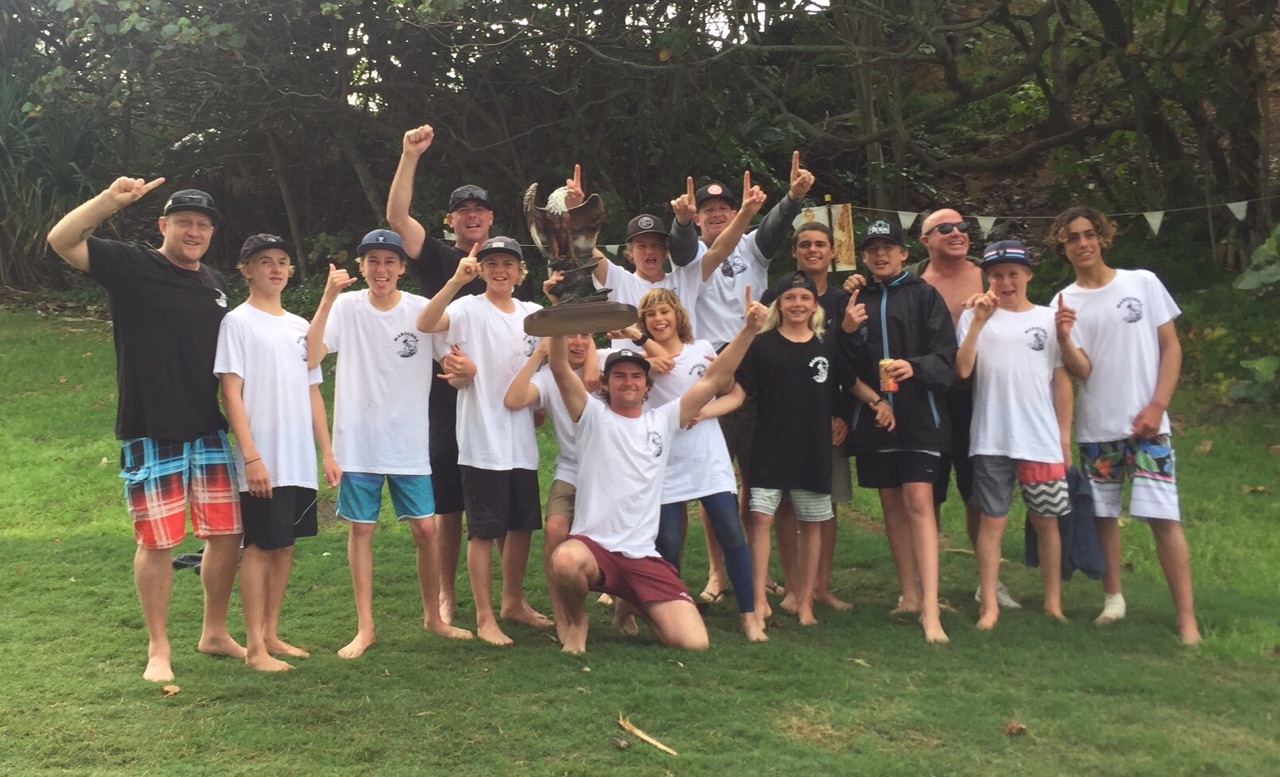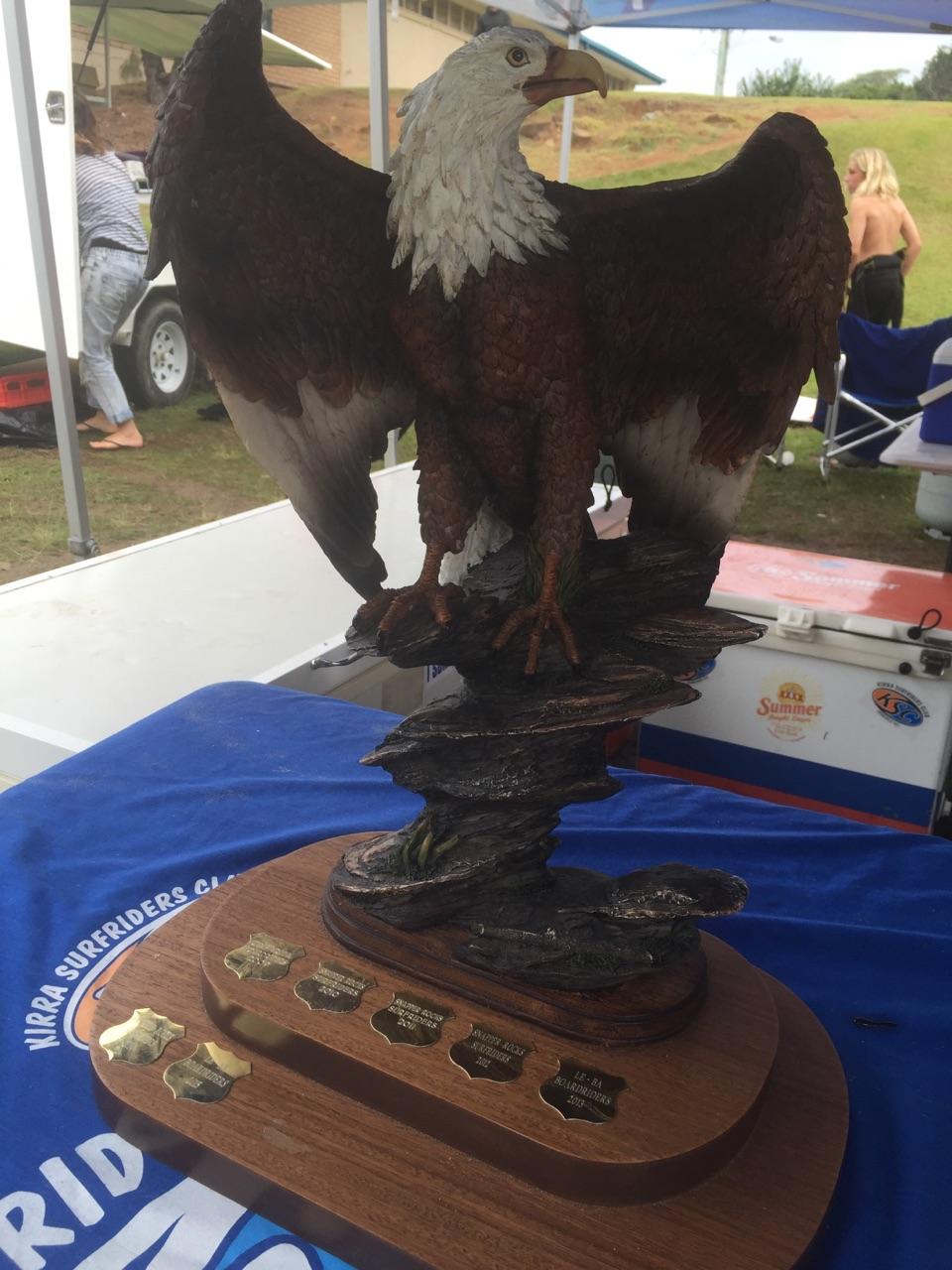 Throwback to some pics last years event