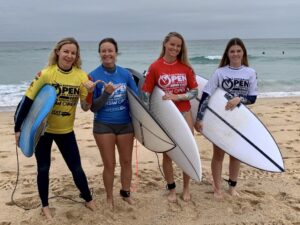 20 degrees
2-3 foot clean swell
137 surfers
22 women!
41 heats
10.25 hours of surfing
400 bucks prize money
250 bucks in Maroubra Surf & Sk8 vouchers
12 feet of Little Warriors ninja wall
4 Let's Go Surfing Coaches for the grommets
1 Bengali New Year Festival
1 shark alarm
Thanks again to Little Warriors Mobile Gym for sponsoring the April 2021 Pointscore event. Check out our upcoming comps & dates below – our next contest will be the Barmilano Trophy on Saturday 29 May. Hope to see you there!