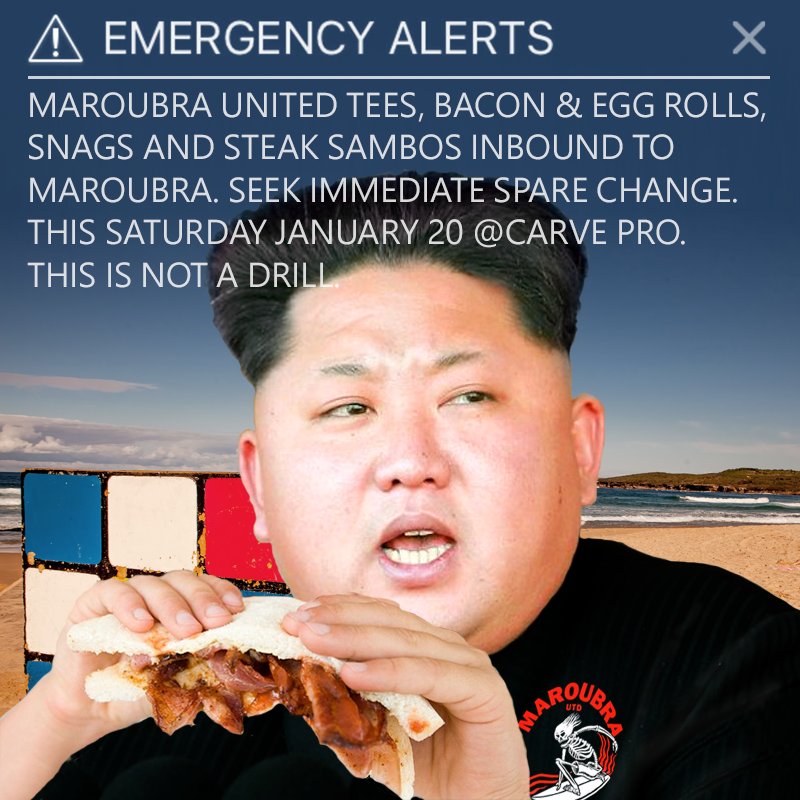 Maroubra United will be running a fundraising BBQ stall this Saturday (January 20) at Maroubra Beach during the Carve Pro.
Combined members of Southend, MSA and NMSR will be trying to raise funds to take up the Maroubra Teams to the Final of the Australian Boardriders Battle in Newcastle and also the Kirra teams Challenge in March. On sale will be Bacon & Egg rolls during the morning and gourmet Steak rolls at lunch time.
A very limited amount of the new M.U shirts will be on sale for only $35 each. They will sell out so make sure you grab one whilst stock lasts!