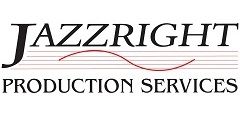 We would like to extend our appreciation to John Perez and his team at Jazzright Production Services for once again sponsoring a competition and generously providing the means to supply us all with bacon and egg rolls, sausage sambos and drinks throughout the day for the May comp.
Based out of Matraville (cnr of Perry St and Beauchamp Rd), Jazzright Production Services is local company that has a proven track record of being committed and involved in local community events and projects.
They can organise and supply all of the technical equipment, staff and know-how needed to run any event that requires lighting, audio, audio visual, cameras, design, staging, event co-ordination, theming, special effects and pyrotechnics.
They offer equipment hire and sales, technical advice, design and training where required.
So if you are in the market for any kind of services and/or equipment for a corporate or professional event (or even a darn good party) then call 9700 0120 or visit http://www.jazzright.com.au/ to make it happen!