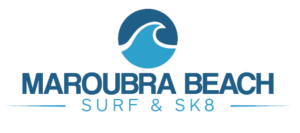 It's come around quick! Comp #4 the Maroubra Beach Surf & Sk8 Challenge is now open for sign on at https://liveheats.com/events/26414
Maroubra Surf & Sk8 have been a long-time sponsor and have always generously supported the club and every surfer on the beach from the start. If you're looking for new board for the upcoming Indo trip. a wetty to brave these east-coast lows or just a chunk of wax, cruise on down to McKeon street to see Craig and his crew, they're more than to happy help get you what you're after.
This weather is due to clean up by the weekend with sun, light north-westerly winds and the remnants of this SE swell to keep us all happy!
Remember SIGN ON CLOSES ON THURSDAY AT 4pm so get onto https://liveheats.com/southendboardriders to secure your spot