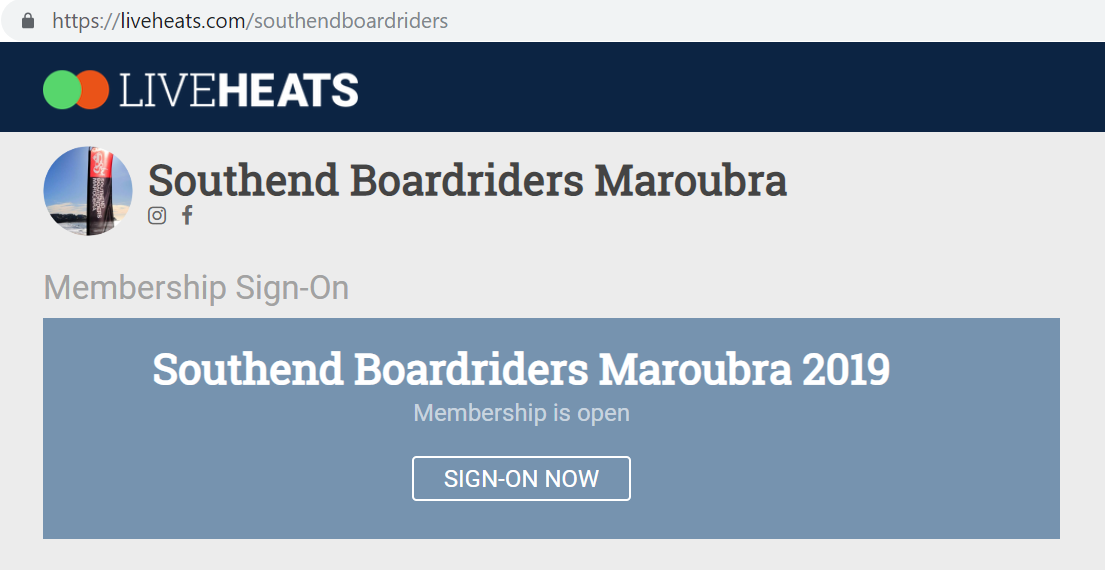 Southend 2019 season membership is now open. All memberships will be handled driectly through LiveHeats. To join simply go to www.liveheats.com/southendboardriders
Click "Sign On Now"
Create a LiveHeats account (or login with your existing account from last year)
Enter your details
Pay with a Credit or Debit Card
Once complete, you'll receive an email with confirmation.
Simples.