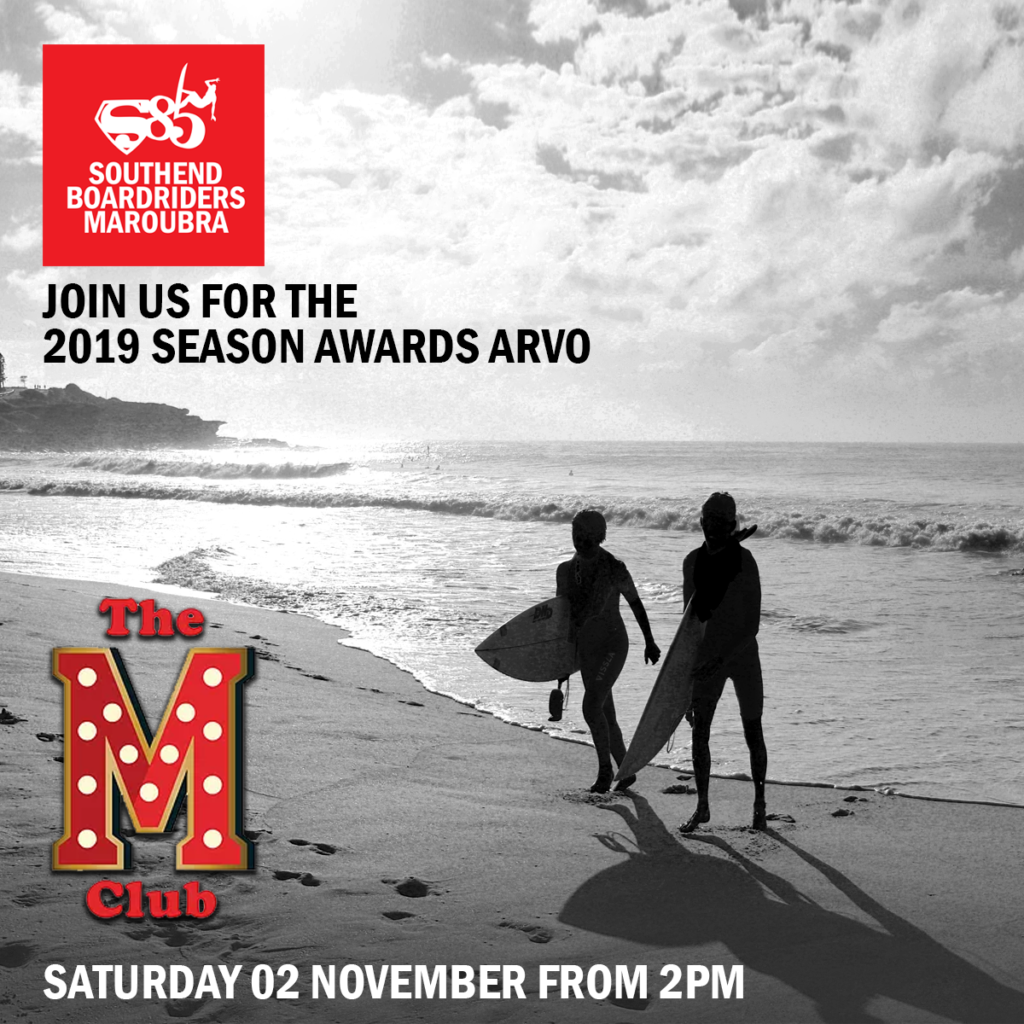 The 'end of year' Presso is to be held this coming Saturday at the M Club Maroubra (AKA 'the Bowlo').
What: End of Year Presentation & Awards
When: Saturday November 02, 2019 from 2pm onward.
Where: The M Club,  corner of Mons avenue & Malabar road Maroubra. https://www.mclubmaroubra.com.au/
This is an open invitation to all current and former members, parents, family, friends and community to attend our 2019 season awards presentation. Come along to catch up with the crew and listen to some thumping live music from local talent hot off their recent European tour. As usual there will be plenty of gourmet food, drinks, awards, accolades, prizes and bragging rights.