2013 was our second year running the 100 Club and we would sincerely like to thank all members who were a part of it this year! It was another very successful year being able to give away $4,150 in CASH to our members and put on a fantastic night out to finish the year off.
Once again there were 12 cash prize draws throughout the year with 12 different winners, so the 'love' was shared around pretty evenly I guess. The 100 Club 'end of year' party was another great night and everyone who come along enjoyed themselves drinking, eating and dancing up a storm at the Unicorn bar in Paddington. The ladies all looked fantastic and were seen cutting the rug way into the early hours of Sunday morning with Rich even managing to last a few hours into the evening before getting kicked out again this year!
Cash winners on the night included Brad Sly ($200), Lorraine Koolis ($750) and Sean Daunt who took out the major cash prize of $1500.00.
Congratulations to all the cash winners for this year!
Below is a list of all prize winners for the year.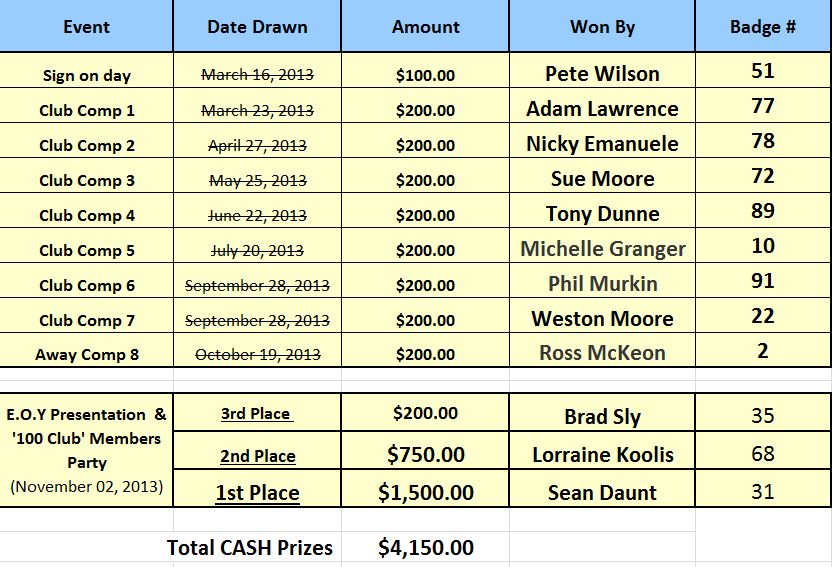 Southend Boardriders