If you've already joined or renewed for 2014 and haven't yet picked up your badge, come down to the Sands Hotel Maroubra this Friday (Feb 21) between 5:30 -7.00pm and grab your 30th Year '100 Club' badge…… If you haven't already joined, come down, join up and get your exclusive 100 club badge on the spot and you'll be the envy of all of your badgless friends! …..Currently there are less than 40 spots remaining so make sure you jump on board before it's too late.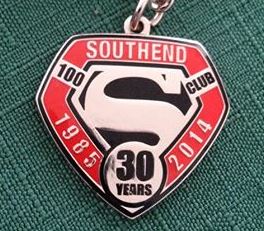 Just a reminder that all members of the 100 Club automatically go into all the cash prize draws throughout the year and are in the running for over $4150.00 cold hard CASH including the main draw at the end of the year of $1500.00 with the runner up prize of $750. You also get to go to the free member's only exclusive night out in November at a top secret location. The best thing about it is that you don't need to be there to win. Currently we have members living in Austria, Qld, New Zealand, Indo and even Chiefly!
You have got to be in it to win it though, so what are you waiting for? Join up now and don't miss out! Cost is $100 only and includes your badge and all of the above chances of winning cash.
Secure Payments can be made via PayPal at http://southendboardriders.com.au/purchase/100-club-numbers/