Registrations for 2022 membership are now open and available for purchase via the Pro Access LiveHeats website link below.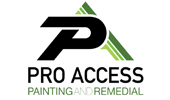 .
We have some great plans for the club this year and hope you can be a part of it gain. With limited daylight hours, a strict set of nonchargeable contest dates and the inability to double bank, we can only accommodate a maximum set amount of competitors though. We know divisions fill up very quickly so if you are keen to surf in 2022 – log in to LiveHeats now to register.
Surf comp dates are now confirmed with Randwick Council and our first one is on Saturday 23 April.
Like last year, the young Micros divisions will be our training and development focused event formatted to build confidence and learn the ropes of a surf comp, and once again supported by our friends at Let's Go Surfing.
All you need to do is head over to liveheats.com/southendboardiders and register now to secure your spot in 2022.
As the longest continuously running club in Maroubra we are super excited about our 38th consecutive contest year ahead .
Cheers
Southend