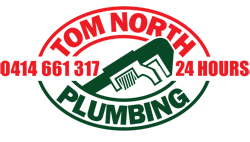 The 2nd Southend Boardriders comp of 2012 is will be on tomorrow at Maroubra beach. Forecasters are currently predicting fun 2-3 ft clean waves with plenty of sunshine so fingers crossed it will be another great day! Read on for comp format and additional info
The first comp this year saw a record number of competing surfers and we expect another big turnout for comp 2 as well. With this in mind we would like to shift the morning sign in deadline from the usual 7:45am to 7:30am in an effort to get the first heat out in the water as early as possible. As usual we would intend for the first heat or two to be a cadet or junior heat as they are usually the ones that are ready and raring to go early in the morning while the rest of us are still caressing our coffees and rubbing away eye boogies – so if you are a cadet or junior please be ready to be surfing first thing!
The Micro Girls and Boys, the Cadet Girls and the Open Women's don't need to check in until 11:30am and we will aim to get you started shortly after that.
A note on sign in deadlines: Obviously we are trying to be as flexible as possible with members as we know there are budding netball champions, school sport sufferers and kids-birthday-party-aholics out there, but we do need to have a firm time at which we enter surfer's names into the system to generate the heat draws and post up the competition running order for the day – so please don't be miffed if you miss the sign in deadline and we can't fit you in to a heat.
The competition format for comp 2 will be as follows:
For the Cadet Boys, Junior Boys and Open Men's B Grade: The O&E format where each competitor surfs twice
For everyone else (Open Women's, Grand Masters, Open Men's A Grade, Micro boys and girls and the cadet girls) we will use the standard knockout format
Also note, in the words of our founding president Mark 'Winny' Windon, "No steak no gravy", which basically means, if you haven't paid your membership fees by this comp, then you won't be able to surf in the day's competition.
The 2012
season T-shirts have arrived (well the first batch anyway) and the ones we have so far will be given out at 12pm. Please note that these T-Shirts were the ones ordered for people who signed up and paid at the sign on day in March prior to Comp 1. Batch number 2 for those who signed up and paid at comp 1 is in production at the moment but we are hoping to have them also.
We will also be drawing the '100 Club' number down on the beach meaning 1 lucky member will win $200!
A final word of thanks has to go to Tom North of Tom North Plumbing (0414 661 317) who is the proud sponsor of the April competition. Tom North Plumbing is the one to thank when you are enjoying your bacon and eggs, sausage sambos and drinks during the day, and obviously the one to call when you need a plumber (TIP: save the number 0414 661 317 to your phone now so that you can easily call Tom one handed while the other one is fruitlessly trying to block the water spraying all over your kitchen after your handy DIY [Dad/Husband/Neighbour] 'fixed' the tap.