WIN COLD HARD CASH whilst supporting a non-profit community based club
Members of the Southend '100 CLUB' have the chance to WIN more than $4050 in COLD HARD CASH whilst supporting their local Boardriding community club. Help support the club itself, and have the chance of winning real cash prizes in return for your much needed support. The 100 CLUB is a membership based initiative that is completely separate to competitive surfing memberships with Southend Boardriders.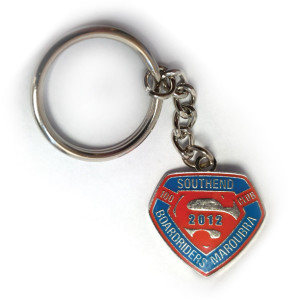 As the name suggests a maximum of 100 people ONLY can join and be a part of this exclusive club. 100 CLUB members receive an individual number (01-100) and they will have that number for the entire year (and also for as many years that they decide to remain financial). All members receive a quality key ring with that membership number engraved on it, a Southend singlet and they are in the running for all cash draws throughout the year, including the 'end of year' party (free food & drinks) and the major prize draw of $1500 CASH.
How it works? After each monthly club contest (8x from March to October) throughout the season a $200 prize will be drawn randomly from numbers 1 to 100. At the end of year function we will draw three prizes including a $1500, $750 and $200 cash draw.
The best thing is – you don't have to be there to win it! Once your number comes out – that cold hard cash is yours!
Cost: $100
Who: Anyone at all – surfers, non-surfers, friends, family, ex members, locals who have moved away and anyone else who would just like to support their local 'not for profit' Board riding club (limited however to the first 100 people)
What do you get for your $$?
A 1-off limited edition, Southend '100 Club' Key ring (engraved with your number)
Entry into all 11 cash prize draws throughout the year (that's 9 x draws of $200, 1 x draw of $750 and the major prize draw of $1500)!
Entry to the official 100 club function (open only to 100 club members).
The chance to feel all warm & fuzzy about helping your local community club whilst still having the chance to win up to $4050 in cash
Membership to the 100 club is NOW OPEN for 2016 and there are still some of the 100 numbers available to purchase – If you are keen on joining and reserving your lucky number visit the purchase section of this web site